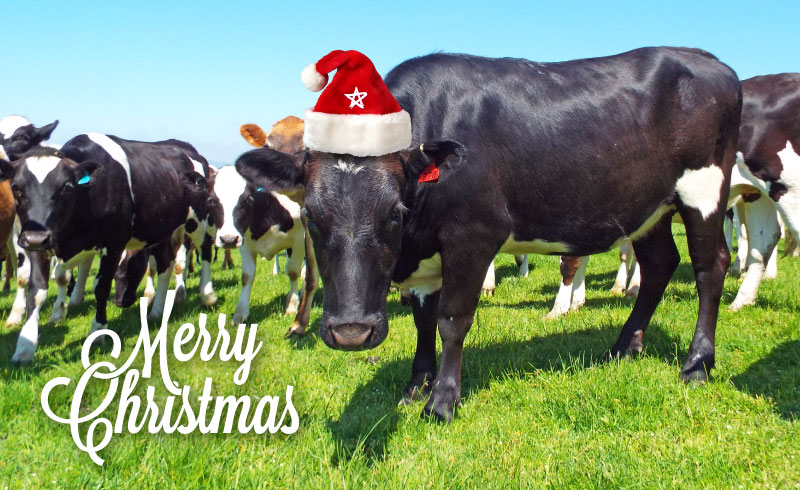 Hi there,

Ho ho ho, Santa is on the way!
In a few more days the big fella with the white beard will be arriving down the chimney with many surprises I'm sure!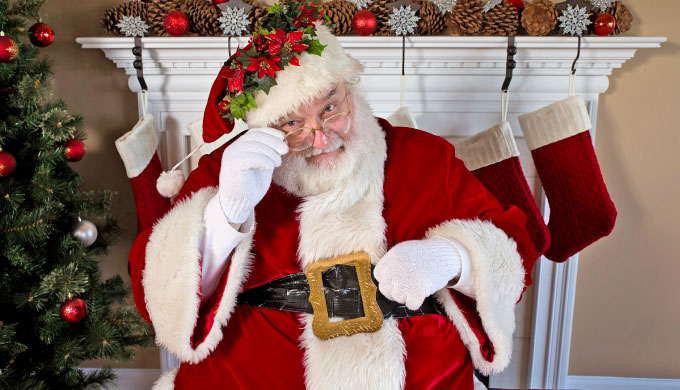 It's been a very busy year at Livestock Exchange (LE). Our agents have been travelling the countryside working with farmers so they all get the best possible outcome to achieve their personal goals. We are very grateful for your ongoing support and the recommendations you have given to further clients. We are committed to the dairy/beef industry and pride our agents as the best in the field. The experience and knowledge we have is second-to-none and we have seen many of our clients progress through the industry.

Take a look at our top class marketing tools both for buyers and sellers. We feel we have the best livestock website in New Zealand. It's easy, clear and fast. This is backed up by our new App which was launched in 2017, followed by our new branding to keep up with the modern era. It's FREE to market your stock nationwide with our lastest technology, so call us today.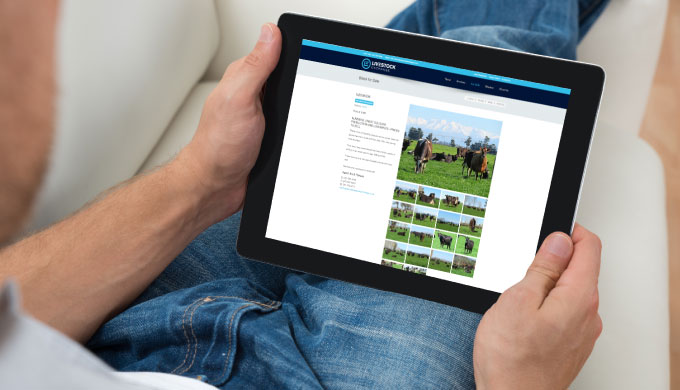 MARKET YOUR STOCK WITH US

List your stock through us as we have the tools to sell it. Check out our quick and easy-to-use website and our App to keep you up-to-date while on the farm or on holiday.


NEW AGENT - MARCUS ILLINGWORTH

As the newest and youngest member of Livestock Exchange, Marcus has over 10 years of farming experience. Marcus is hardworking and keen to meet new clients. Thinking outside the square is one of his strengths and he will go the extra mile to make it work for your individual situation.

Marcus grew up on his parents farm in Oxford and for the last 10 years has managed a 600ha intensive mixed farming operation in North Canterbury. Throughout this time, he has gained a lot of general knowledge in growing dairy replacement stock and fattening bull beef and he knows the importance of young stock growth.

Marcus sees opportunity everywhere and will try hard to make it work for his clients. Together with the great team of Livestock Exchange he has got your best outcome in mind. Marcus is covering Canterbury, with his main focus being Mid Canterbury in the New Year.




Market update
Over the past couple of months we have seen herds, in-calf heifers and weaners moving at a steady pace. The market conditions set the price in these categories and we have put numerous contracts together where all parties are happy.

Prior to marketing your stock make sure all the records are up-to-date and be aware of what the demand is. This will help you determine where your stock lies when putting a price on it. We keep a good track on the market price-wise throughout New Zealand, so we are in a good position to advise you on this.
STOCK WANTED
JERSEY WEANER BULLS

JERSEY BULLS — coming out of heifers

2018 BORN HEIFER CALVES — prefer capital lines, but will quote what you have though

IN-CALF HEIFERS — for May 2019 delivery

EXPORT HEIFERS —F12 or better

HERDS

RISING SECOND CALVERS

WORKS CATTLE

STOCK FOR SALE
This is just a sniff of what we have. View the listings below on our website.
H20618DS
Rising Second Calvers
Quantity 100
BW 123 PW 128



H20615DS
Rising Third Calvers
Quantity 38
BW 111 PW 125



H20609DS
Rising Second Calvers
Quantity 62
BW 131 PW 137


H20587DS
Mixed Aged Cows
Quantity 250
BW 100 PW 134
Priced to sell



H20616DS
Mixed Aged Cows
Quantity 460
BW 82 PW 101
All grass fed



ICH20598DS
In-calf Heifers
Quantity 119
BW 136 PW 129
Priced to sell


ICH20602DS
In-calf Heifers
Quantity 33
BW 132 PW 149
High PWs



CO20611DS
Weaned Heifer Calves
Quantity 250
BW 125 PW 130
Nice even line



CO20610DS
Carry Overs
Quantity 224
BW 111 PW 170
Top PW cows


Keep up with the play!
Make sure you check out our website in the next couple of days as we have a listing you can't turn down! Download our FREE APP and be the first to see our new listings and deals.

We wish you a Merry Christmas and a Prosperous New Year, from the Livestock Exchange Team.
Scott Perkins
Director/Dairy Specialist
027 474 2077



David Topham
Director/Dairy Specialist
027 435 2308



Scott Lovelock
Dairy Specialist
027 474 9071


Marcus Illingworth
Dairy Specialist
027 477 3920



Louise Hegan
Office Manager
03 357 4400